Cats, Wolves, Owls, Oh My!
Hang on for a minute...we're trying to find some more stories you might like.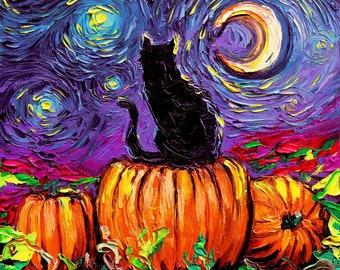 Cat, owl, wolf, deer, oh my! Wet Palette Paint Parties brings on the fun of watercolor with Creatures Of The Night. This a stress free paint party for artists or people who just want to have fun. It starts on Oct. 28 and is located in The Wet Palette Studio; 615 The Parkway in Richland. It is from 6 p.m. until 9 p.m. This is an evening of painting which often turns into a full-fledged party! Laughter is encouraged and at the end of the day, you'll be walking home with a finished watercolor painting. Space is limited so don't wait to register. Wet Palette Paint Parties are designed for anyone to have fun and success.
   All art supplies are included: paint brushes, prepared canvases and even aprons are included in this party. All you need to bring is your energy and willingness to try something new. You can also get your picture framed and matted for an additional $25 or $30, depending on the frame style. You can also reserve adding a frame during check-out or add it during the party but note that frames added at the party will be on a first come, first served basis and will be paid for at the event by cash or charge.
   The tickets are being sold on Eventbrite.com for $35 plus a $4 fee. There are no refunds. Free parking is available.  Spaces in the Parkway do will fill up fast, so plan your time accordingly. Additional parking is available across Jadwin Street by 3 Margaritas. Outside food is not allowed due to respect of their catering.  
   The Wet Palette Paint has more events up their sleeves. More information on these events and parties can be seen on https://www.eventbrite.com/o/the-wet-palette-paint-parties-8240524694 or contact Becky Brice 509-554-2587 or [email protected] for any questions/concerns. The Wet Palette Paint knows everyone has a creative side. You just have to tap back into it.